Reunion Choir
A retired DC high school music teacher, celebrated for changing her students' lives, tracks down hundreds of former protégés to sing together once more.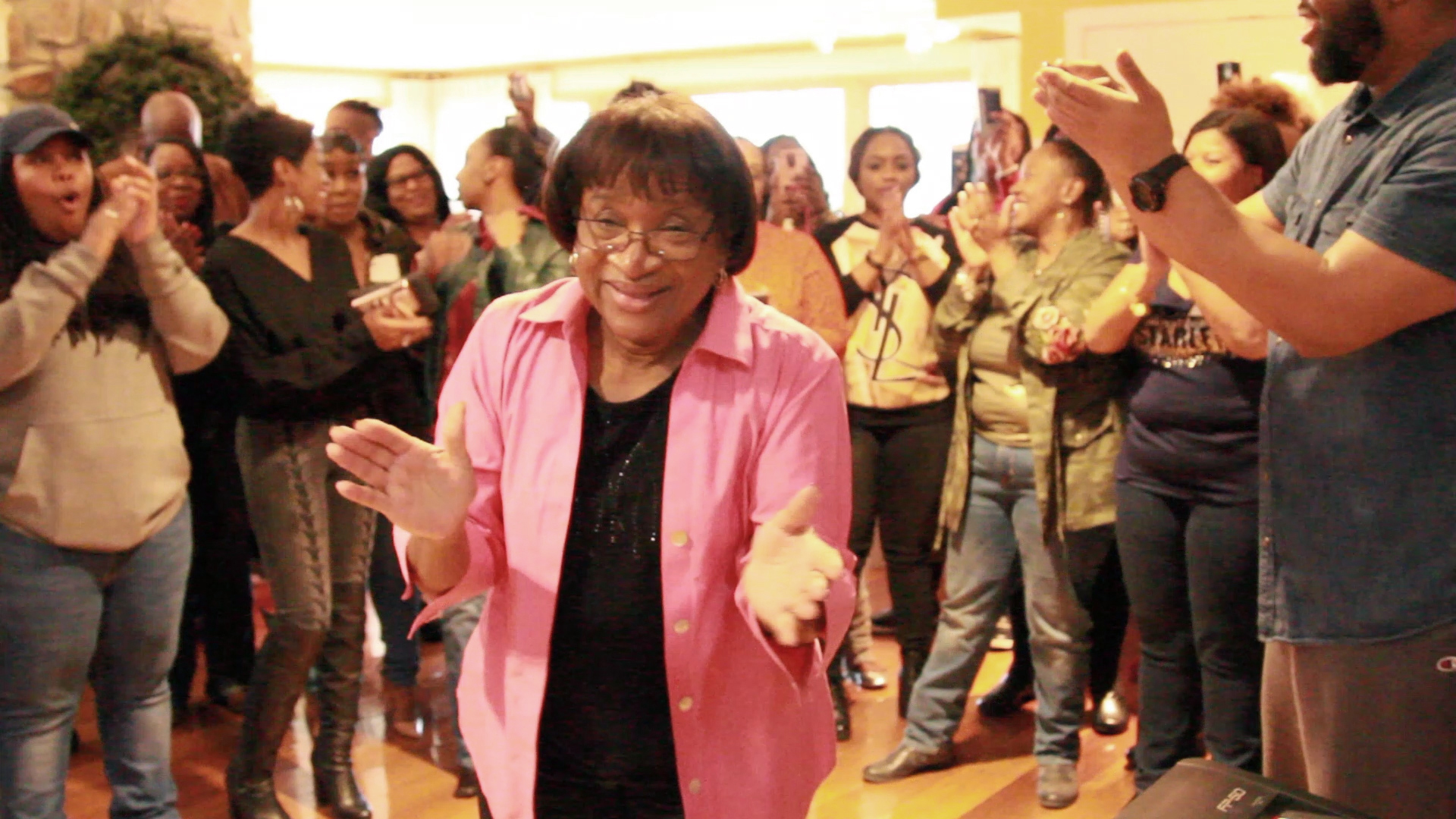 It was 1988 in Ronald Reagan's America and Marion Barry's Washington DC, when an ensemble of Black public high school singers raised $160,000 to travel halfway across the world to a chorus competition in Vienna, Austria. The Eastern High School Choir returned home triumphant—with a Silver trophy and invitations to perform with musical icons, on national television, and at the White House for years to come.
Where are they now?
Reunion Choir follows retired Washington DC high school music teacher Joyce Garrett, a petite powerhouse of a septuagenarian, as she reunites four decades of her students for a major concert event.
REUNION CHOIR
Feature-Length Documentary, In Postproduction
Directed by Malkia K. Lydia
Produced by Joyce Garrett and Malkia K. Lydia
Supported by Humanities DC's "Humanities Grant Program," an initiative funded by the DC Commission on the Arts and Humanities, CityBridge Foundation, Prince George's Arts & Humanities Council, Buenas Obras Fund and numerous individual donors. Thank you!